Document
and
Project
Management
-
infinitrac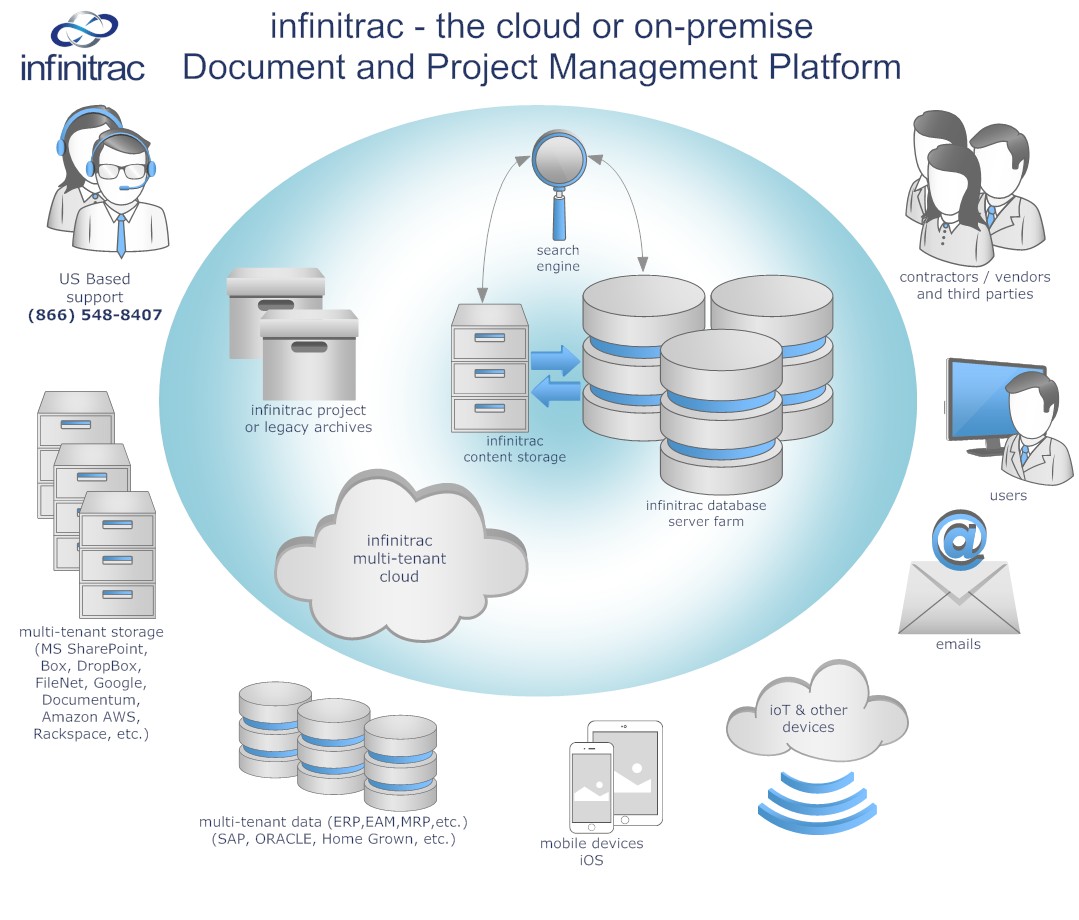 complex capital projects generate massive numbers of documents, schedules, technical drawings, and business process flows - Vox Planning leverages Technology Enablement though the infinitrac Document and Project Management Platform - keeping everything in one place 
Functional areas of service include:
On-Site Staffing – Installation Management and Supervision, Project Management and Control, Health, Safety and Environmental, Quality Assurance and Control, Contract Management and Administration, and Document Management.
Due Diligence, Risk Management and Strategy.
Rate Case assessments and Claim development/defense.
Execution planning, implementation, and staffing.
Technology Enablement & Document Management including development, implementation and hosting services including Cost, Schedule, and Risk (Earned Value) Systems.
Project, Program and Portfolio Management including Standards Development.
Software implementation, integration and development – particularly as related to Project Management and Control, Planning, Tracking and Document Control.